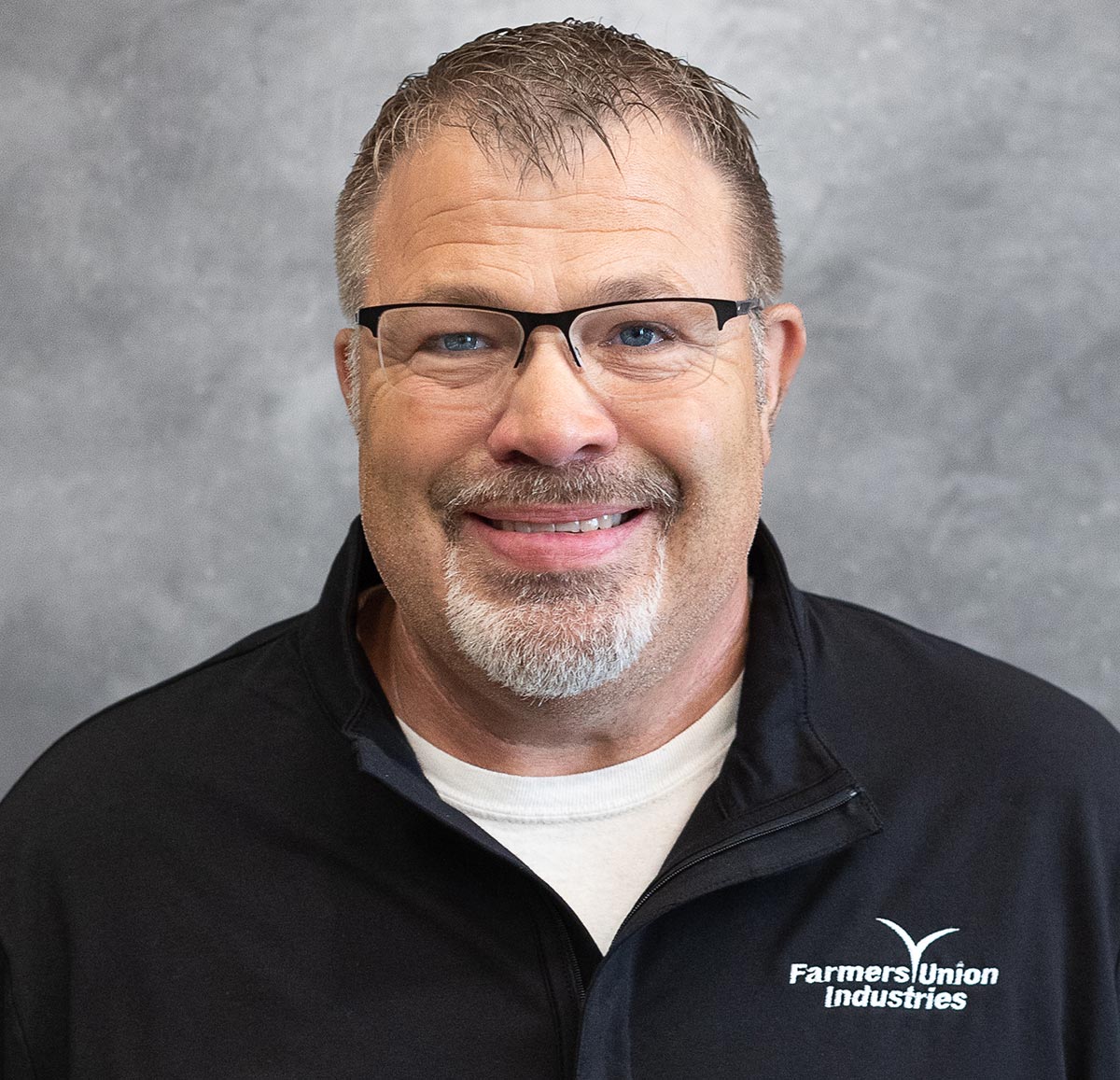 Remembering a friend, brother, and colleague
We dedicate this in memory of Tom Beseman, Director of Rendering and Central Bi-Products:
For 40 years, many within the organization and our communities have had the opportunity to know a great man, Tom Beseman. He began his history with Farmers Union Industries in 1983 on the Raw Floor and dedicated time to learning through various roles. By the summer of 1989, Tom was in the trainee program to become a Foreman. From there he continued to grow as a leader and mentor for many others, working alongside colleagues and never afraid of hard work. His final position was Director of Rendering, where he oversaw the Central Bi-Products, Midwest Grease, and Northland Choice divisions. He served his team as a friend, brother, and dedicated advocate.
Not only was Tom passionate about the organization and people, but he was also strong in his beliefs, family-oriented, and served as a pillar in his community through many activities and charitable acts. Tom is survived by his loving wife, Theresa, and children, Alyssa, Paige, Levi and Emily.
Tom passed away on Tuesday, July 18, 2023, at the age of 58. Funeral services were held on Friday, July 21, 2023, at the Swanville High School in Swanville, MN. In lieu of flowers, donations in Tom's memory should be made to Swanville Athletic Booster.
Tom's obituary can be found here: Thomas Beseman Obituary (1964 – 2023) – Swanville, MN
Tom Beseman will remain an influential part of Farmers Union Industries' history and future; and his legacy will carry on through his family, friends, and colleagues.